This is a board that
EVERY luge rider should have
. The fun of a light 2 truck setup. The vibration dampening of the wood luge, and comfortability of this are incredible. The board is half the weight of my Rogers luge, or less, RIGID as hell. Very easy to carry up the hill, and so much fun to ride. Best and most practical beginner's luge on the market hands down.
Check it out at
http://www.skateluge.com
or
http://www.gravitysportsuniversity.com
.
The craftsmanship is unparalleled.
Check it out: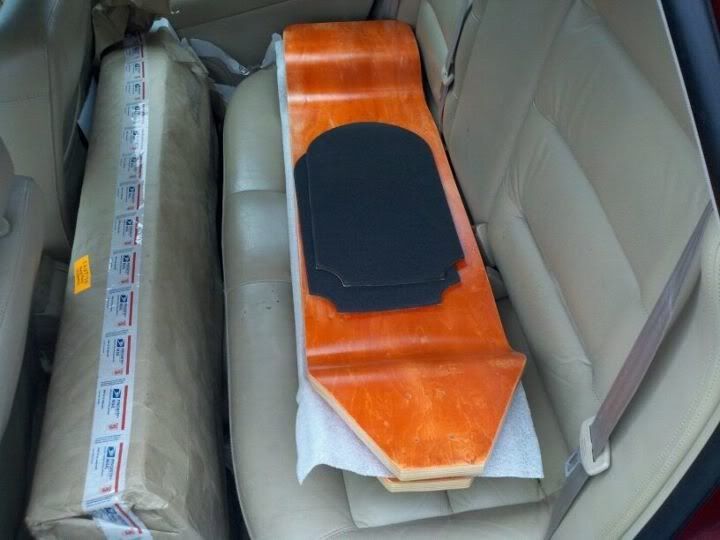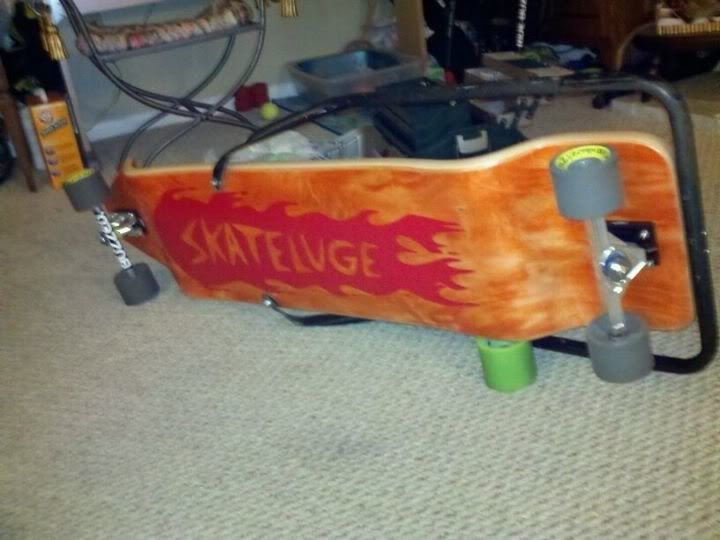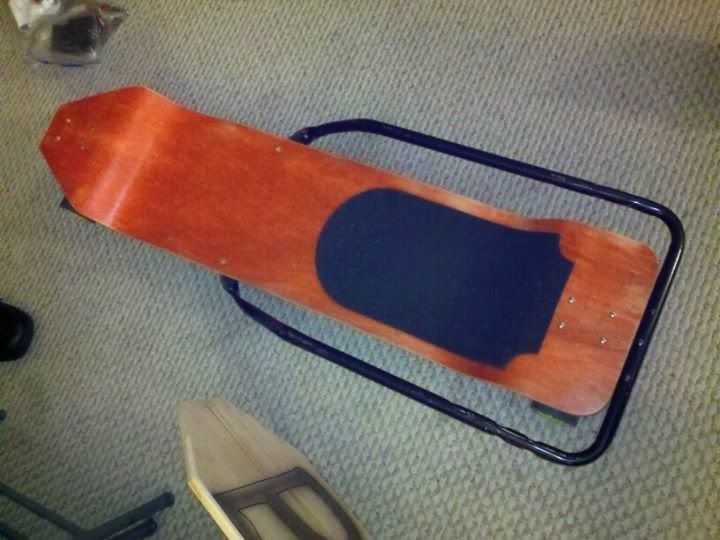 I snapped this wrap around handle on, but the deck comes with these cool little handles usually. A very fun and different ride: